Providing loving care for your pets, peace of mind for you!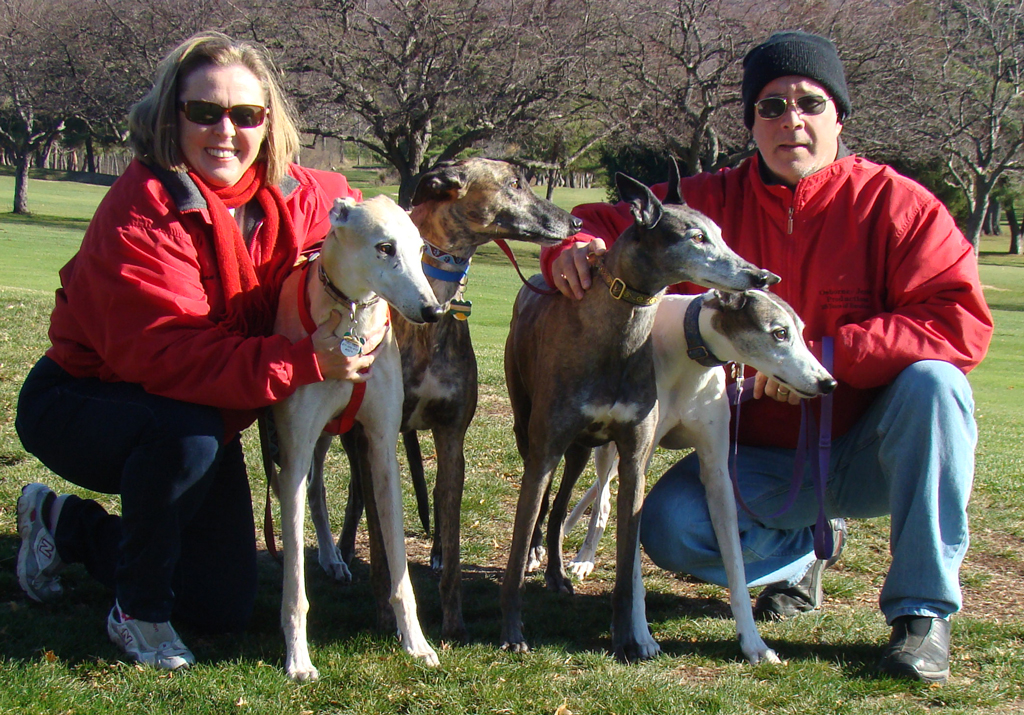 Critter Sitters of Newington is the husband/wife team of Susan Osborne and Tim Reed, fully insured, vet-recommended, experienced pet sitting professionals in Newington, CT. We service Newington and surrounding towns including Wethersfield, Rocky Hill, Cromwell, Middletown, Berlin, West Hartford, Farmington and New Britain.
Formerly producers of Pet Shows at the Connecticut Expo Center, we have many years of training and experience in the pet industry, including past president of and volunteers for We Adopt Greyhounds, Inc. We are pet owners as well, with four retired racing greyhounds and two cats who share our home. Our goal is to provide the same high standard of care we expect for our own pets. It's that simple.
As professional pet sitters, we'll come to your home, feed, walk or turn-out your dogs, feed and check on your cats and administer medications. We can also stay in your home overnight & care for your pets while you are away on business or pleasure. We take care of your pet's physical needs and give them lots of love and attention, just like our own pets. Your pets are our #1 concern. We take extra care to bond with all our "nieces and nephews" so they feel comfortable and happy.
In-home pet sitting spares your pets the trauma of kenneling and spares you the hassles of trips to and from the kennel. Your pets have no stress, no exposure to diseases, no endless time languishing in a cage listening to endless barking and noise. They do get one-on-one personal care from people who feel the same way you do about pets. After all, they're part of your family, aren't they?
We provide not only affordable, personalized pet care, but also valuable house sitting services such as overnight security, mail retrieval & house plant maintenance. Our rates are very affordable and if you have more than one pet, our rates are competitive with kenneling, not only in cost, but in knowing your pets are in their own homes, happy and safe. We are fully insured & vet recommended, with many years of experience with dogs & cats. We can also look after birds, rabbits, fish and ferrets
CRITTER SITTERS — Providing loving care for your pets, peace of mind for you! Call 860•306•2334 between 8:30 AM and 9:00 PM and set up your appointment.