CRITTER SITTERS OF NEWINGTON
A great team of care providers
Hands down a great team of people who will take awesome care of your furry companions. From the moment I met with Tim on our intake interview I was at ease. Very professional and knowledgeable to the care they will be providing to your pets. You can leave town knowing without a doubt, the care you signed up for your pets will be provided. The evidence was on my kitty girls, Peppermint and Snowflake, little faces when we returned. No signs of distress or displeasure. A great team of care providers for your pet and would highly recommend them to anyone seeking a pet sitter. You and your pets will not regret your decision.
Thanks Tim, Susan and Staff.
They are always available and accommodating to our pet's needs
Critter Sitters are an extended family. With busy sports tournament schedules out of state they are always available and accommodating to our pet's needs, even on short notice. They have taken the time to learn everything about our dogs and are also knowledgeable on how to properly care for our parrots. They communicate efficiently and send us pictures and emails to reassure everything and everyone is well. We highly recommended them and are so grateful for having Tim and Sue in our lives.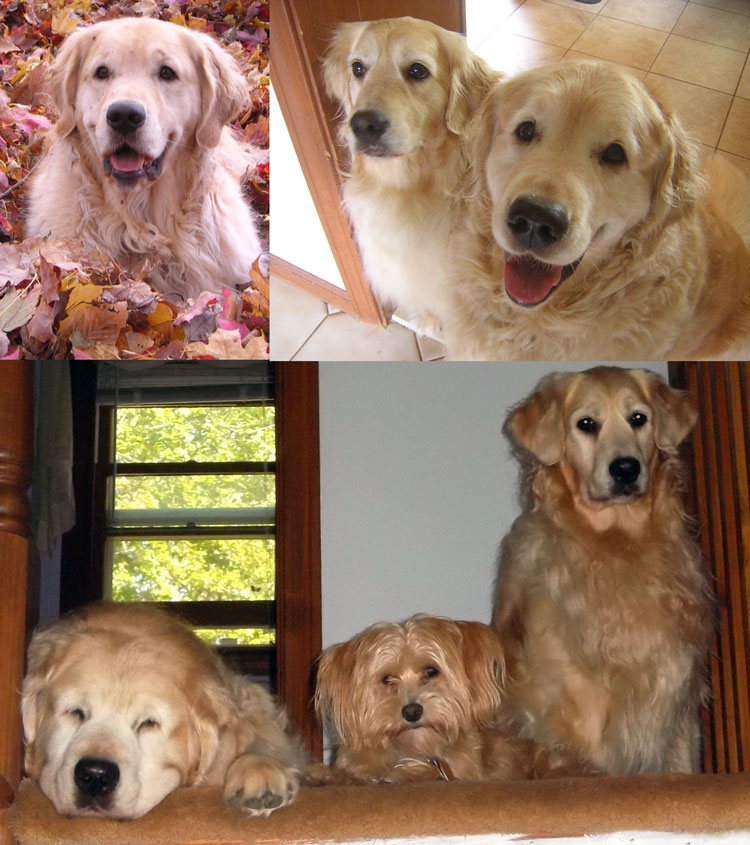 Extremely knowledgeable in all aspects of animal care
5-Star review! We have been using Critter Sitters of Newington for nearly 10 years and have been totally satisfied with the quality of attention they have given our two fur kids every time. Susan, Tim and their entire dedicated staff always have taken the best care of our critters every time. Be it a two-week vacation or that one time we can't get home in time to let the guys out a quick call to them and the situation is reliable resolved. They are extremely knowledgeable in all aspects of animal care. Medication, fussy-eaters, special instructions, emergencies they have handled it all for us with professionalism and love. We always have the greatest confidence when the Critter Sitters are in charge. You pets will love them!
They love your animals as if they were their own
I can't say enough good things about the entire staff of Critter Sitters. We have a very high energy mischievous pup who just loves attention and she certainly gets that and more from these guys! They go above and beyond and love your animals as if they were their own.
Highly recommend them for all your pet sitting needs!
Trusted, Compassionate,  Loving Care
My husband and I have known Tim and Susan for approximately 4 years now. We have tried to have a neighbor take care of  Samson (our sweet pea) but she was not reliable and then family but also not reliable. The kennel was not an option because we wanted Samson to stay in his own home without all the barking dogs.
We found Critter Sitters online and when we met Tim and Susan, we felt at ease with them.  They are a bonded and insured business and this is their fulltime job. It is hard leaving Samson when we go on vacation, but knowing Tim and Susan are there taking care of Samson and our property (Picking up the mail, Taking out the garbage and Watering our plants) we are very confident and comfortable with them.
Even after Samson had his leg surgery, Tim and Susan were there every step of the way giving Samson his pain medication while we went on vacation.
Tim and Susan visit Samson 4 times a day and he just loves it. As a matter of fact, I think secretly Samson wants us to go on vacation so he can play and snuggle with Uncle Tim and Auntie Susan.
Ray and I appreciate what Tim and Susan do for us from the bottom of my heart.
Lets keep Critter Sitters going for a very long time.
When I return… everything is always spotless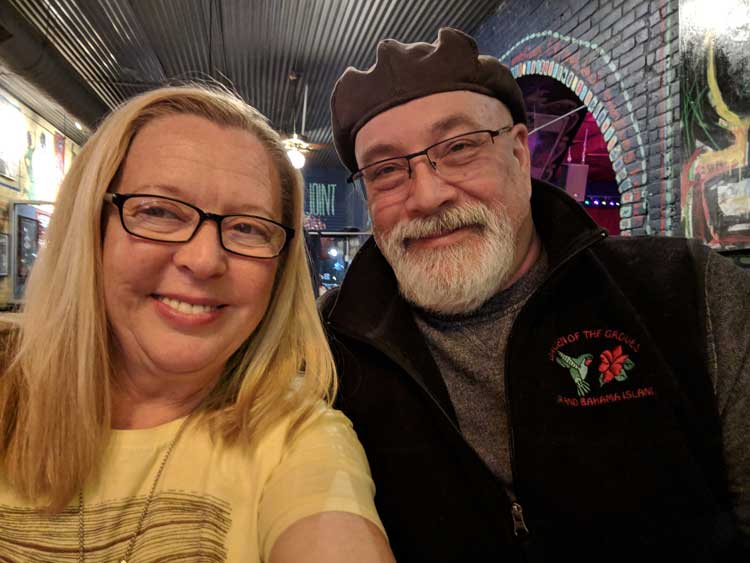 Tim and Susan have been caring for my fur balls for many years.  When I return home, everything is always spotless, bowls clean if they finish before the Sitter leaves.  I cannot name one area of their care where Critter Sitters have ever failed. Over the years I have referred them to several of my friends and never has one of them not been totally pleased.  Our animals are like our kids, and we really do want them well take care of.  They even water my plants and make certain that any trash that has accumulated while my pets have been under their care is all removed.  This company will never disappoint you.
Susan and Tim truly gave us peace of mind
We are so happy we found Critter Sitters!!  Susan and Tim truly gave us peace of mind.  They even sent pictures of my cats, which was so thoughtful and made my day when I was away.  I am always going to use them for our pet sitting needs.  I highly recommend Critter Sitters to anyone looking for a very caring, wonderful pet sitting company.
Susan is always available, always reliable and goes the extra mile
We have used several pet sitters over the years, and Susan is surely the best. She has cared for our 2 cats like her own. Susan is always available, always reliable and goes the extra mile to make sure that our pets are happy and comfortable. I would not trust my girls to just anyone, and I recommend her without hesitation.
With Susan giving insulin shots, everyone did great while we were on vacation.
Our family includes our dog, Josh and two cats Tuffy and Fluffy. When Tuffy became diabetic at age 13, I thought going on vacation would not be possible as he requires insulin twice a day. I never had to kennel my cats and being older cats, I don't think they would do well out of their home environment. When I saw the ad for Critter Sitters I was so happy to see this service was available. I was immediately comfortable when Susan and Tim came to meet the family. They were obviously such animal lovers that I knew I would be leaving them with the best care and Susan knows how to give insulin shots. I went on my trip and everyone did great. Also, I would like to mention that during a family emergency, I could not get home in time for the pets to eat and let the dog out and give insulin and when I called Susan, she immediately came to the rescue, I will always be thankful to them for that. I would recommend Critter Sitters to anyone who needs peace of mind when leaving the pets behind.
Knowedgeable, Skilled, Attentive & Caring.
I have known Susan Osborne & Tim Reed approximately six years. They are wonderful pet owners, knowledgeable, attentive and caring. Based on the quality of care they provide their own pets, I would strongly recommend Susan and Tim as pet sitters.
Sincerely,

Andrea Autorino, DVM
Double A Veterinary Hospital
Wethersfield, CT 06109
860-529-0668
Trusted, Loving Care!
When one of my 3 dogs was "kicked out of camp" I had to find someone that I could trust to come into my home daily to "let the dogs out" and give them some mid-day loving.
I asked a friend of mine who is also involved in rescuing dogs, if she knew of a dependable person who I could trust in caring for my pups, all of which have rather quirky personalities. My friend highly recommended Susan Osborne at Critter Sitters.
Susan and I interviewed each other and the dogs to see if this arrangement would be mutually agreeable. Susan passed the "sniff/lick/lovin" test hands down!
She is a compassionate person who loves what she does and I trust her completely with my "kids". They love her and compete for her attention and kisses. Susan has given me peace of mind, knowing that the "kids" are having a mid-day visit from a trusted and loving friend.
Greyhound Owners Find Freedom to Travel Again.
"In the past we have always kenneled our three dogs during vacations, or had a friend or family member stay with them. But nothing really compares to having Susan's in-home pet-sitting services. Our two greyhounds and golden-lab mix (Jake, Casey and Riley) love Susan, and they get to stay at home in their favorite spots.
We don't have to worry that they will be scared or anxious at the kennel, because we know they are home where they feel safe. And any greyhound owner knows how easily they get upset or injured, so having a greyhound-savvy pet sitter is a bonus! Our three cats get some company while we are away as well.
Now that we have found Susan, we will be getting away a lot more often!"
Passionate, Loving Care.
I have long recognized the fact that Sue is a passionate, caring yet intelligent lover of animals. Over the years she has given a home to greyhounds needing to feel safe, to know they are loved, and who often need daily medication. She continues to include felines in her pack as well, and all have come to know they are very special and much loved.
It was quite natural for her to transition from producing pet shows to starting her own hands-on pet care service. I can't think of anyone better equipped for the care of your precious pets!

Yvonne K., eccentric, passionate pet "owner"
"We are well taken care of by our 'Auntie Susan.'"
We love Susan! She takes great care of us and is lots of fun to play with.
We loved having her stay over and we are sorry we snored so loud and hogged the bed. She also feeds us great biscuits.
Mom has no worries when she goes to work, knowing we are well taken care of by our "Auntie Susan."
My days would be very boring without Susan.
Mom often works long hours, so she sends Susan to take me for long walks. I look forward to our walks while my family is at work.
My days would be very boring without Susan.
She is my new best friend on Tuesdays and Thursdays.
Without hesitation, she made the time.
I called Susan on the fly one day and asked her if she could take care of my 2 cats due to a last minute business trip I had to attend. Without hesitation, she made the time for kitties and took care of everything while I was gone!
I am so happy to have found such a reliable pet sitter! Susan is very conscientious and always spends quality time with my pets. … I couldn't have asked for more! Thanks for everything Susan!
I don't have to worry when I go out of town
Seneca loves the attention he receives from his favorite pet sitter, Susan! I know I don't have to worry when I go out of town because Susan is so reliable, responsible, and trustworthy. It is very obvious that she loves animals and each receives her special attention. Susan is always willing to do other tasks for me..bring in the newspaper, open and close drapes, fill the birdfeeder, etc. I feel fortunate to have found such a great pet sitter!

Connie T.
She is extremely caring
I have known Sue Osborne for over 10 years now. I met her when she adopted a greyhound from WAG, Inc, a rescue group I was active with. She immediately jumped in to the greyhound cause, always saving WAG a spot to promote greyhound adoptions at the annual Pet Expo organized by her company, Osborne-Jenks. She is extremely caring of the plight of homeless animals and has taken many rescues--cats and dogs--into her home where the animals are well "vetted" and given much love and attention. Sue and her husband Tim even go the extra mile and take rescues with health issues--no pet problem seems too big for them to handle. The next time I need a sitter for my two dogs, you can be sure I'll think of Sue. She is completely responsible and reliable.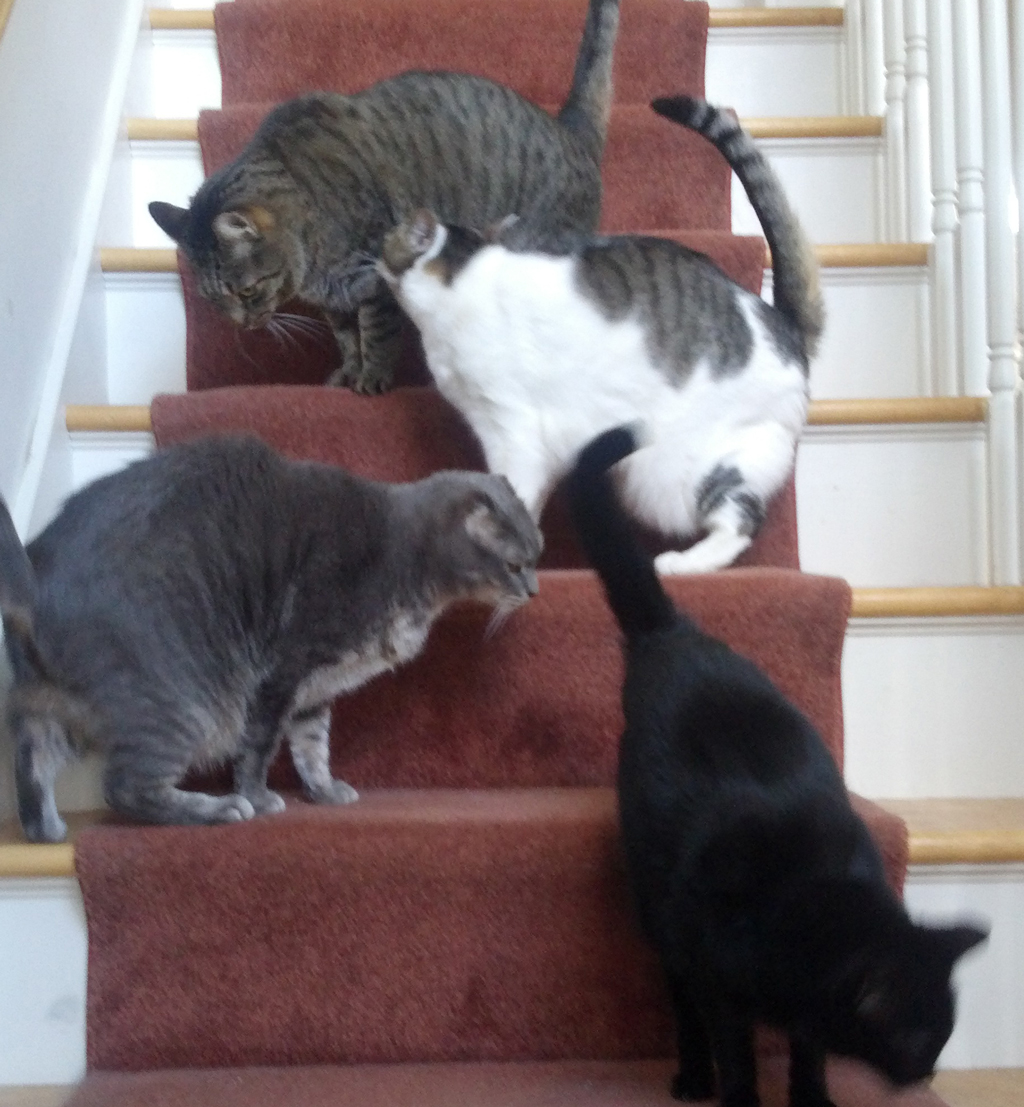 Puts my mind at ease!
I am one of those people who considers their animals their "kids" so vacations are always a little bittersweet - certainly I'm excited to get away, but there is always some anxiety over leaving my pets, especially since one requires regular medication via IV. Well, from the first time I met Susan, I knew I no longer had to worry about the care of the animals while I was away. Her calm and loving persona immediately put my mind to ease. Not only is Susan an animal lover, but she is also skilled at administering medications and is extremely reliable. I'm so glad I found Susan and would recommend her to anyone looking for great pet care. I appreciate what she does for my family from the bottom of my heart!
She helps me have peace of mind from afar
My family and I were confronted with a tough decision. I was offered a job that would take me out of state on a regular basis. It meant that my golden retriever, Jordan, would need additional care because I wouldn't be around as much. I contacted my vet and got Susan's name. I set up a meeting so Jordan could make the ultimate decision. He chose Susan and we haven't looked back. She is loving and caring to my dog and so very flexible in a way that helps me have peace of mind from afar. We are lucky to have found her.
My 3 dogs love Susan!
I moved to Wethersfield, CT about 9 months ago from Texas. Before moving here I always had a friend or family member take care of my dogs. I found Susan online and contacted her when I was notified I needed to go out of town for business travel. I interviewed exactly 8 dog sitters and went with Susan. She came to my house, met my dogs and watched my routine with them. My dogs love her. I have now used her a few times. I naturally worry about them while I am away but I know they are in good hands with Susan. She plays with them, pets them and makes sure they have food and water. Also, they love that she not only gives them the treats I leave for them but she buys them extra!! (this is ok with me, they are not on a special diet and she checked with me). I also love that she does little things which are actually big things while I am away --- like gets my mail, waters my plants and will check around the house to make sure things are ok. The best is she texts my cell once she checks on my babies to let me know they are well.

Go with Susan! She is great!
Down-to-earth and trustworthy!
We have two dogs, a 5 year old Golden Retriever named Archie and a 16 month old Dachshund/Beagle/Basset mix named Penny, a gift from our daughter. With a mature dog and the addition of a semi-housebroken puppy, we were concerned that both dogs would get the care they needed when we weren't there.
Our good fortune was to find Susan at Critter Sitters of Newington. Susan has cared for our dogs regularly and reliably for almost a year. Archie and Penny adore her, and so do we. Not only has she come to take them out and play with them nearly every work day, but she has< also spent many overnights at our home while we were out of town for weekends and vacations. We can relax when we go away, knowing the dogs are happy and well cared for.
Susan is the kind of down-to-earth and trustworthy person with whom we are totally comfortable to leave our home and it's four footed residents. She has never let us down. We are grateful to have gotten to know her and hope she keeps Critter Sitters of Newington going for a long, long time.
I didn't want to put Moe through the stress of a kennel
Susan cared for my little boy, Moe, while I was out of town for a few days. I didn't want to put Moe through the stress of a kennel, so Susan did overnight visits at my home. Moe absolutely loved his "Auntie Susan". They played, cuddled, and played some more. Every day Susan texted me a picture of Moe and an update on how he was doing. When I came home, Moe was happy and relaxed. Because of Susan's excellent care of Moe, I was able to enjoy my vacation without worrying. Thank you, Susan, for taking such loving care of Moe. I would recommend Susan and Tim for any pet care need and I will absolutely use their services again.
To book an appointment call 860•306•2334
Please call between 8:30 AM and 9:00 PM